The speakers I propose are kits developed by Mr Linkwitz. He is a person with an extraordinary knowledge of acoustics. He has developed over the years increasingly effective speakers that generate a sound image that is created in front of you. For all technical details and general information, you can visit his website.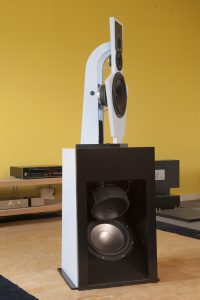 But for people who do not have manual skills, electronic knowledge or time, the path is not easy. I decided to propose a project by Mr Linkwitz, the LX521 which is the latest high-end model. I can assist you to order this model directly to Mr Linkwitz, then I take care of the materials, the construction and provide you a finished product.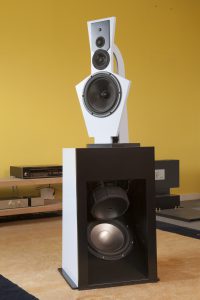 Mr Linkwitz simplifies the construction plan to make his project accessible to as many people as possible. My approach is to use professional tools (such as numerical control, etc.) to guarantee highest accuracy and finest quality for the frame. In addition, this method gives also the possibility to reach industrial standards. I provide a service including building, testing, delivering and finally installing those speakers right at your home. I do not have stock because each pair is unique and can be individualized.
For the details of the construction, please follow this link: The LX521
This project requires external elements (ASP and amplifiers) connected to the speakers. In order to optimize the sound, I decided to group these elements into a dual mono configuration.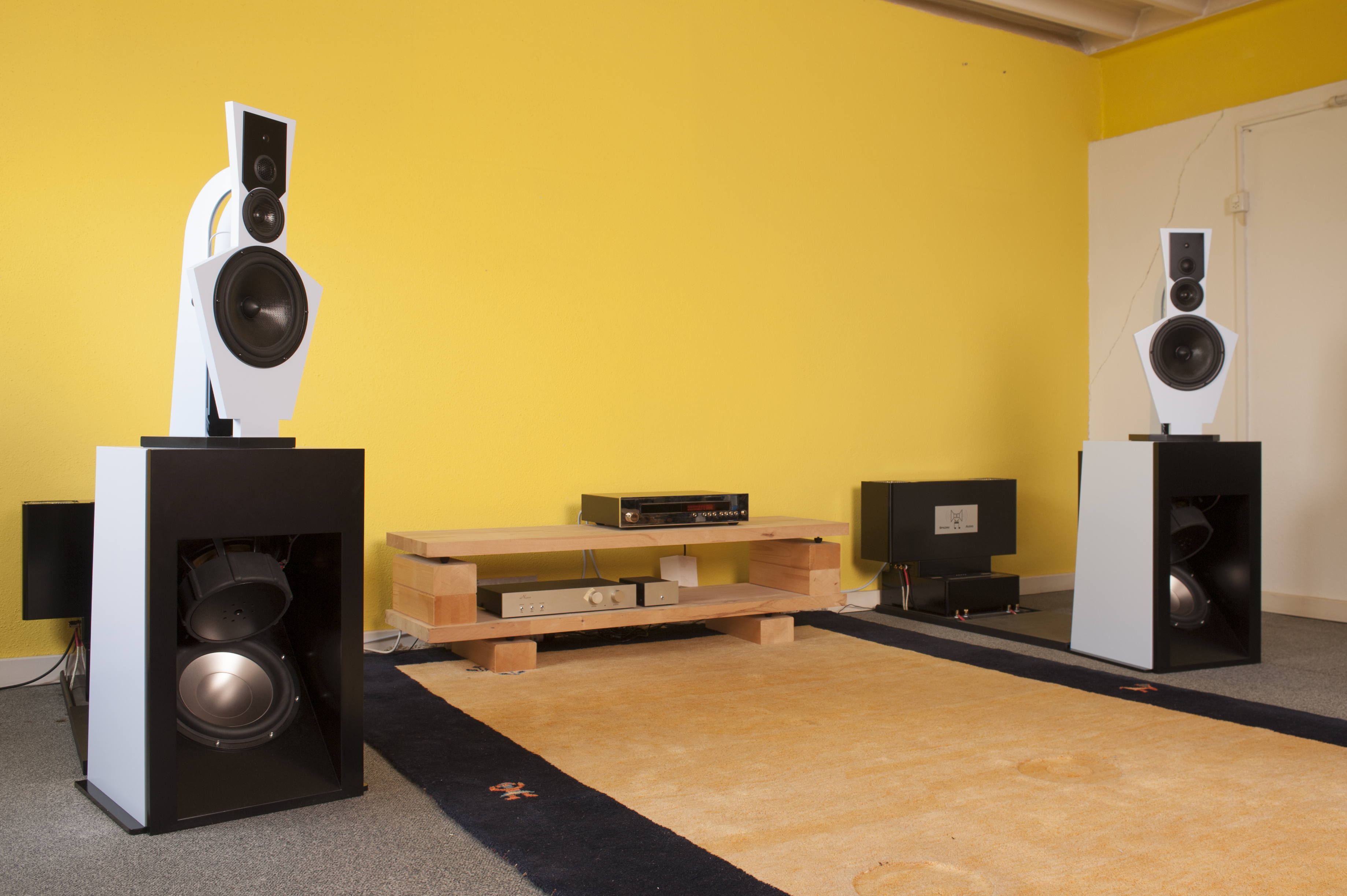 A box is installed behind each speaker that contains the active filter with 4 amplifiers dedicated to each driver of the speaker. Two class A for tweeter and medium, two class D for bass. Class A has been developed by me to perfectly match the needs of the LX521. For the class D I use Hypex amplifier.
For details on amplifiers and electronics, please follow this link: The Transducer
The LX521 together with the Transducer is a system that uses technologies rarely employed in the Hi-Fi industry because it will be too complicated and expensive.

If you are interested in, I warmly invite you to come and listen to at my workshop at Chavornay. It is a truly enriching experience that will change your perception of high-fidelity, as the speakers disappear to give way to a space of sound of great clarity and striking naturalness.
Thank you for reading and I hope to see you soon.
Daniel Spadini